Stan Loomis has been an avid traveler all his life. He enjoys going on vacation with his family and exploring the world around him. One of his favorite destinations he has visited is Cancun, Mexico.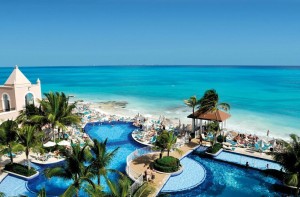 As one of the top vacation destinations throughout all of Mexico, filled to the brim with endless activities to partake in, glorious beaches to spend hours at, and an array of incredible restaurants and nightlife opportunities, it is no wonder why so many people head to Cancun, Mexico year after year. Whether you are traveling as a couple, with a group of friends or with your entire family, there is truly something for everyone to enjoy in Cancun. The following are some ideas on what to fill your days with next time you find yourself in this beautiful resort town:
Explore Chichen Itza
If one of your goals while in Cancun is to get a better feel for its rich history and heritage, then you will not want to miss out on an exploration of Chichen Itza. It serves as a large Mayan archeological site as well as one of the most notable landmarks of the Yucatan.
Dig Your Toes In The Sand
If the beaches of Cancun are not already on your list, then make sure to add them right away. Turquoise waters and soft sand paired with the perfect climate will have you relaxed and soaking up that hot Mexican sun in no time at all. If you want to do more than just that, head into the water and enjoy snorkeling, scuba diving, kayaking and even jet skiing! Head to Playa Delfines to get away from the crowds or enjoy some local company at Playa Tortugas.
Have Some Fun At the Interactive Aquarium
If you are in fact traveling with little ones, then this is an excellent opportunity to take a break from the hot sunshine and get an up close and personal look at some of the beautiful marine life at Cancun's Interactive Aquarium. You and the kids will enjoy the many touch tanks, dolphin swims and exciting shark feedings while there.
Spend A Night Out On The Town
If you do not have to worry about any kids while on vacation and are looking to enjoy a night out on the town, Cancun will far from disappoint. If dancing, conga lines, acrobats and live performances are what you are after, then head to Coco Bongo for all of that and so much more. If you want a more relaxed atmosphere, you will be glad to know there are plenty of beachside and in-town bars that are ready and willing to serve you up a mean margarita.